Welcome to the Bolton Badminton League website. This season the League has 15 affiliated clubs and a total of 40 teams competing across 4 sections to not only come top of their respective sections, but to win the Jane Fletcher Memorial Cup and the Robert Cup.
The main aim of this site is to keep all affiliated clubs, teams and players up to date with the latest news and results for all sections of the League. If anyone has any suggestions of new content for the site, or feedback on current content then you can get in touch here.
Results are now updated as soon as they have been processed by the Match Secretaries.
Sun 03 Jul 2016 21:05 Ann Schofield
Please note that new versions of the following player registration forms are now available. Players must now be registered along with the BADMINTON England membership number. The forms are linked below and can also be found in the 'Downloads' section.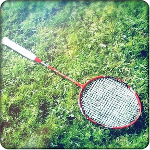 Tue 26 Apr 2016 23:14 Ann Schofield
Looking to play badminton over the summer? The following clubs are running open summer club nights. Please get in touch with them to double-check availability.
Deane Badminton Club
Every Friday, 7:30pm until 9:30pm
Ladybridge High School, New York, Deane, BL3 4NG
Seniors £4, Juniors £1
Contact Deane B.C.