Welcome to the Bolton Badminton League website. This season the League has 9 affiliated clubs and a total of 31 teams competing across 3 sections to not only come top of their respective sections, but to win the Jane Fletcher Memorial Cup and the Robert Cup.
The main aim of this site is to keep all affiliated clubs, teams and players up to date with the latest news and results for all sections of the League. If anyone has any suggestions of new content for the site, or feedback on current content then you can get in touch here.
Results are now updated as soon as they have been processed by the Match Secretaries.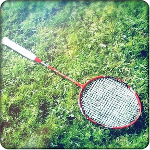 Mon 03 Jun 2019 20:31 Matt Green
Despite the season being over, there are still places to play with a few clubs running summer club nights. Please get in touch with them to double-check availability.
Deane Badminton Club
Fridays (from 30th June)
Horwich Leisure Centre, 8pm-10pm, £5
E-mail this club
Forrest Badminton Club
Wednesdays
Bolton Arena, 8pm-10pm, £4
E-mail this club
Markland Hill Badminton Club
Tuesdays
Markland Hill Tennis Club, 7:30pm-11pm, £6
E-mail this club
Sharples Badminton Club
Thursdays
Canon Slade School, 7:30pm - 8:45pm, £2
E-mail this club
Westhoughton Badminton Club
Fridays (from 19th July)
Lowton High School, 7:30pm, £5
E-mail this club