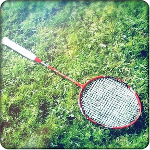 Tue 26 Apr 2016 23:14 Ann Schofield
Looking to play badminton over the summer? The following clubs are running open summer club nights. Please get in touch with them to double-check availability.
Deane Badminton Club
Every Friday, 7:30pm until 9:30pm
Ladybridge High School, New York, Deane, BL3 4NG
Seniors £4, Juniors £1
Contact Deane B.C.