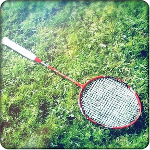 Fri 02 Jun 2017 15:48 Ann Schofield
Looking to play badminton over the summer? The following clubs are running open summer club nights. Please get in touch with them to double-check availability.
Deane Badminton Club
Every Friday, 7:30pm until 9:30pm
Ladybridge High School, New York, Deane, BL3 4NG
Seniors £4, Juniors £2 per night
Contact Deane B.C.
Forrest Badminton Club
Every Wednesday, 8pm until 10pm
Every Friday, 9pm until 10pm
USN Bolton Arena, Arena Approach, Horwich, BL6 6LB
Please contact Ray Schofield for details: 01257 480961